As governments, organizations, and individuals make critical minute-by-minute adjustments to ensure the safety of their communities in the face of the coronavirus pandemic, our attorneys are also working actively, providing counsel on virtually all aspects of this unprecedented crisis and its impact on our clients' day-to-day operations.
Our investments in technology and security have equipped our attorneys with everything they need to work remotely at any time. Since Monday, March 23, 2020, our entire 22-office, 11-state enterprise has transitioned into a remote working environment, in compliance with guidelines and recommendations from governments and public health officials across our footprint. In this environment, we remain as proactive and responsive as ever.
In addition to our ongoing representation of clients across a range of industries and legal disciplines, we have established Coronavirus Task Force with representatives from all of the firm's major practice areas. These attorneys are available 24/7 and dedicated to the unique challenges that our clients are facing due to the coronavirus global health crisis. Clients are welcome to contact our Coronavirus Task Force via email and can rest assured that the attorney best positioned to meet their needs will respond quickly. In addition, our task force contains subgroups organized around employment and insurance coverage-specific concerns.
Our Coronavirus Employment and Labor Rapid Response Team exists to handle all of the most pressing issues facing employers of all sizes today. Led by senior attorneys from our Employment and Labor practice, this group provides daily counsel to a diverse client community on issues including workplace safety, the defense of employment-related claims, labor issues, layoffs and staff reductions, and the implications of the latest state and federal guidance and legislation. In addition, though, this team includes commercial litigators, trial attorneys, corporate and transactional counsel, and authorities in bankruptcy and creditors' rights. Collaboratively, we can meet virtually any legal need that an employer might have in this unprecedented business environment.
Our National Coronavirus Insurance Coverage Team exists to guide insurers and reinsurers through the insurance coverage, claims-handling, and regulatory developments and challenges arising because of the pandemic. With attorneys based in Los Angeles, New York City, Chicago, Philadelphia, South Florida, and other claims hotspots, this team serves multiple leading insurers on national and regional coronavirus coverage panels. The coronavirus pandemic is presenting novel challenges to the insurance community, but we have been able to draw on our deep regulatory relationships in multiple states and our experience as national coverage counsel for claims related to Superstorm Sandy, the 9/11 World Trade Center attacks, Hurricane Matthew, and other catastrophic events—as well as for claims related to the opioid epidemic, environmental mass torts, Child Victims Acts, and more—to guide our clients through the current claims landscape.
In addition, attorneys from across all of our practices collaborate to deliver daily updates to our client community with analysis of the latest news and trends affecting their industries, their day-to-day operations, and their bottom lines. Visit our Coronavirus Resources Hub to access our thought leadership or request additional educational materials.
No matter the circumstances, Goldberg Segalla clients can continue to expect the highest standards of service. Please do not hesitate to reach out directly to me with questions regarding our coronavirus response measures or to connect with an attorney in your region available to meet any of your legal needs.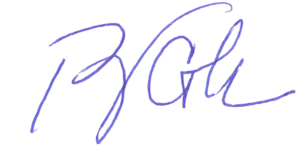 Richard J. Cohen
Managing Partner