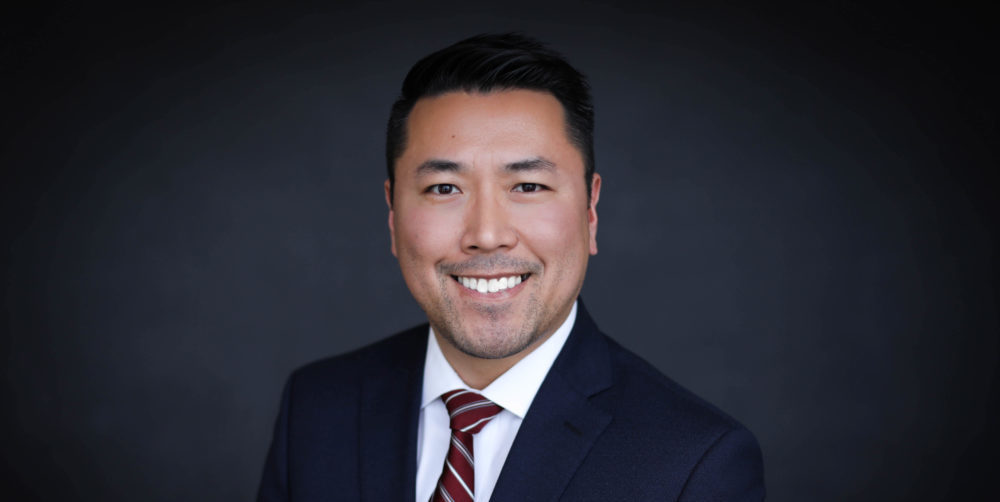 Peter J. Woo is a highly experienced civil litigator who focuses on complex labor and employment matters. Peter is the vice chair of the firm's Employment and Labor Practice Group, and in his practice, he defends high-level executives and employers against claims including discrimination, harassment, retaliation, wrongful termination, and wage and hour matters (individual, class action, and representative matters) in state, federal, arbitration, and administrative venues. He provides preventive and risk management counsel on hiring practices, terminations, workplace investigations, and crafting employee policies. With experience handling employment and commercial matters before state and federal courts, administrative agencies, and arbitration tribunals, Peter serves as a trusted counselor to clients across many business lines, including food and beverage, retail, wholesale, restaurants, construction, insurance, real estate, casinos, golfing, hotels and hospitality, fashion, entertainment, security, telecommunications, social media, courier service, health care, education, manufacturing, technology, and advertising.
Active in Los Angeles and in Asian American legal and business communities nationally, Peter currently serves as general counsel for A-List Magazine, a nonprofit periodical that highlights Asian professional leadership and success in the United States and Canada. He is a volunteer attorney for the Los Angeles County Bar Association Domestic Violence Legal Services Project, assisting with preparing the paperwork necessary to adequately protect survivors of violence and their children, including sexually abused minors and abused elderly persons. While practicing on the east coast, Peter served as an associate board member and volunteer attorney for the Korean American Family Service Center located in Queens, New York, whose mission is to provide services to domestic violence survivors and their families in need.
As a law student, Peter gained experience as an extern for the Honorable Maureen A. Tighe of the U.S. Bankruptcy Court of the Central District of California, and after graduating, he served as a clerk for the Honorable Alison Y. Tuitt of the New York State Supreme Court, Civil Division, Bronx County. Peter also worked in-house for insurance carriers, successfully handling complex coverage issues and managing litigation and supervising outside counsel on thousands of complex EPL, D&O, and E&O professional liability matters.
Experience Highlights
Peter regularly defends clients in complex employment and labor litigation. In addition, he routinely provides sexual harassment training and materials to executives, managers, and employees under current California and federal law with emphasis on practical solutions, and regularly defends clients against various claims made under the Americans with Disabilities Act and equivalent state-based claims involving public accommodations.
Trial counsel on numerous employment and professional liability cases that resolved favorably for client, including obtaining defense verdict on case involving $3M exposure
Lead counsel who brokered a non-monetary settlement of a shareholder derivative lawsuit by significantly restructuring six major corporate transactions while negotiating employment termination and release of all claims of its chief executive officer
Obtained dismissal of all wage and hour and breach of contract claims made by employee in an employment and wage action
Vigorously defended a $3 million employment disability-related lawsuit through summary judgment, which resulted in a nuisance value settlement
Obtained dismissal of a Fair Credit Reporting Act (FCRA) nationwide federal class action against a major employer after contentious classwide discovery
Obtained favorable resolution of a highly publicized lawsuit alleging sexual harassment while negotiating separation of employment with executive
Strategically defended a gender and national origin discrimination case involving a minimum wage employee resulting in a settlement of one week of wages, inclusive of attorney fees
Vigorously defended two sexual harassment cases brought by a prominent plaintiff's law firm against the same employer, leading to the plaintiff's firm withdrawing as counsel and resulting in a de minimis settlement
Successfully represented numerous attorneys in legal malpractice litigation involving underlying cases of family law, corporate transactions, commercial litigation, and trusts and estates
Successfully argued that a legal malpractice case was time-barred by statute of limitations, resulting in counsel withdrawing from representation and case dismissal without payment
Peter has significant experience in commercial litigation, particularly in the area of directors and officers (D&O) liability and other professional liability claims. He has defended public, not-for-profit, and private entities in contractual disputes, fraud, breach of fiduciary duty, real estate, legal malpractice, miscellaneous errors and omissions (E&O), insurance agents, technology errors and omissions, corporate waste, and shareholder derivative and direct cases.
Drafted and negotiated complex revisions to language in an LLC operating agreement in a corporate waste D&O matter
Defended an insurance brokerage company in a breach of contract E&O action resulting in a non-monetary settlement
Represented a national chain restaurant in a quiet title action arising from improper land use based on prescriptive easements
Honors & Awards
Martindale-Hubbell Peer Review Rating: AV Preeminent