News
Goldberg Segalla Celebrates Labor Day: Team Efforts, Team Values
With "Best Place to Work" rankings in seven states and nationwide, law firm's video series puts the focus back on the people behind the numbers
The law firm Goldberg Segalla is known for its historic growth as well as the mold-breaking culture that it is has extended from coast to coast—a culture now recognized by the firm's placement in a dozen national, regional, and industry-wide rankings of the best places to work.
This Labor Day, GS is turning a spotlight on all of the people behind these awards—more than 1000 individuals in over 20 offices nationwide. With its "Team Efforts, Team Values" video series, the firm elevates and recognizes the many ways in which employees from across the GS footprint live their shared values every day. The videos document employees' community involvement and volunteering, health and wellness activities, and commitment to each other.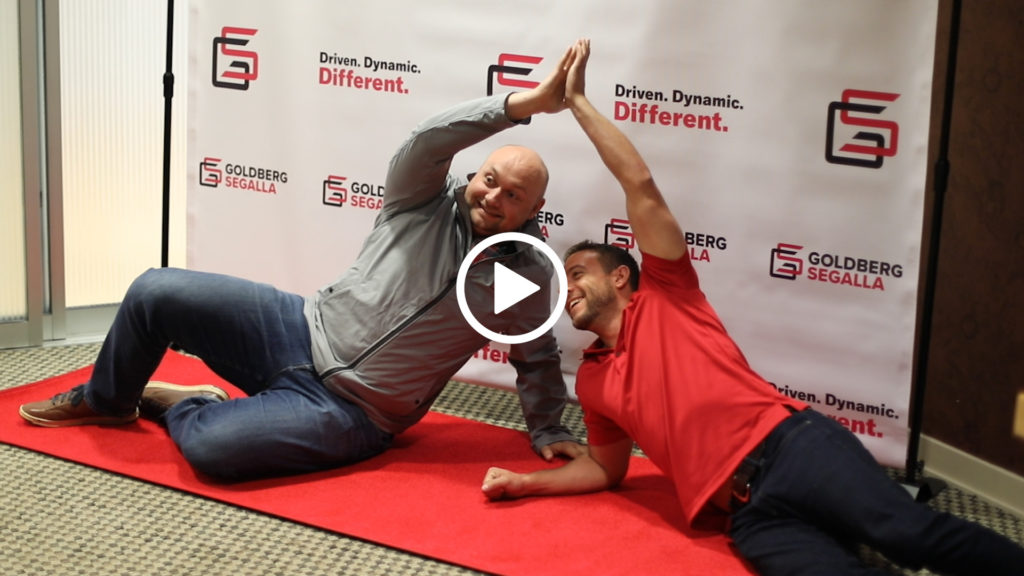 "From the beginning, we have been driven by the belief that a superior experience for clients could only come from a superior law firm culture," said Richard J. Cohen, founder and managing partner of the firm. "Simply put, a happy and collaborative team will outperform any group of individuals, no matter their credentials."
"We were a team at the beginning, and we are a team today," Cohen added. "This Labor Day, we're reflecting on that fact: We did this together."
Team GS: a cultural force in the legal industry
As Goldberg Segalla has grown across the country, the law firm has also succeeded in extending the values that have set it apart. While other Am Law firms have predictably merged and collapsed, Goldberg Segalla has grown steadily and rapidly by welcoming attorneys and staff who share its foundational commitments to teamwork, respect, client service, and diversity. Publications and companies including Fortune, Inc. Media, and Great Place to Work have recognized this collaborative culture and team-first philosophy by continually placing the firm on lists of the best workplaces nationally and in regional markets across its footprint.
Nationally, Goldberg Segalla has ranked on Fortune's list of the country's top employers—the premier ranking of its kind—as one of the 100 Best Medium Workplaces in the United States, and have also ranked on Inc. Media's Best Workplaces list.
Industry-wide, Goldberg Segalla is one of the Best Workplaces in Consulting & Professional Services, an annual ranking from Great Place to Work and Fortune magazine, giving us top-20 placement among all small-to-medium professional-service providers in the entire United States.
In New York State, Goldberg Segalla has ranked on the Best Companies to Work For list for eight years and counting, finishing as high as eighth. We have also ranked on Fortune's list of the Best Workplaces in New York, placing 16th among small and medium-sized businesses in 2018, the highest-ranked law firm on the list.
In Western New York, where we founded our firm, twice we were named The Best Place to Work among large employers, and we have been a finalist on this list in 10 of the last 11 years.
In Illinois, we have ranked among the top five large employers in the Best Places to Work listing.
In North Carolina, we ranked fifth on the Best Employers list.
In Pennsylvania, we have ranked as one of the top 10 Best Places to Work.
In New Jersey, we ranked several times among the top 20 large employers in the Best Places to Work list.
In Florida, we are one of the top five large employers on the Best Companies to Work For list.
In Maryland, we rank eighth on the Best Employers list.