News
Marc W. Brown on How to Prioritize Fitness with a Busy Routine
Marc W. Brown, a partner in the firm's Commercial Litigation and Arbitration and Municipalities and Public Entities groups, was featured in an article for Buffalo Business First and Buffalo Law Journal discussing how to incorporate wellness and exercise into an attorney's busy routine.
In "Don't Sweat It: Attorneys Make Wellness Part of their Busy Routines," Marc gives insight into his personal workout routine, how he makes time for a healthy lifestyle with a hectic schedule, and his weight loss journey that started with a firm initiative in 2019.
"Wellness means making healthy lifestyle choices that will make you sharper both personally and professionally. I have recently integrated healthy lifestyle habits through exercise and diet. I find the time to exercise 150 minutes a week according to my Garmin watch through the Peloton fitness program, and I carefully monitor and record my caloric intake through the MyFitnessPal app to make sure that I eat appropriately almost every day."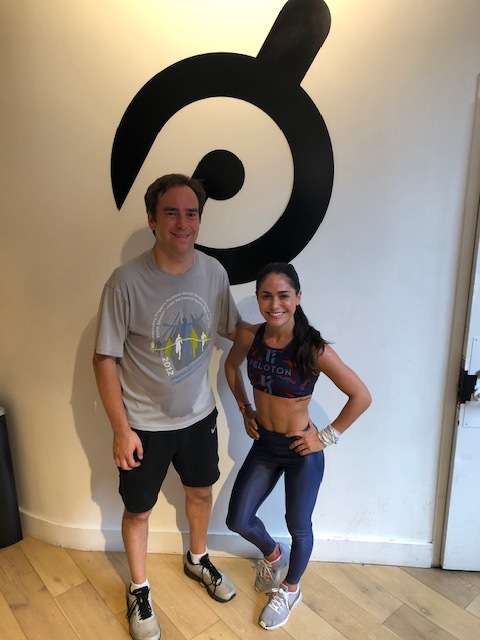 Read the full article here:
"Don't Sweat It: Attorneys Make Wellness Part of their Busy Routines," Buffalo Business First/Buffalo Law Journal, January 4, 2020
More about Goldberg Segalla's Marc W. Brown:
Marc W. Brown focuses his practice on business and commercial litigation. An experienced commercial litigator and one of the foremost real estate title litigation and coverage attorneys practicing in New York state, Marc's practice also includes real property tax certiorari proceedings, contractual disputes, personal injury, and collection enforcement. In addition, he has experience in professional liability matters relating to commercial and residential real estate transactions. He has extensive appellate experience, having argued approximately 15 appeals across three of the four New York State Supreme Court Appellate Divisions, and is a former judicial clerk in the New York State Supreme Court Appellate Division, Fourth Department.