Thomas More Buckley
Partner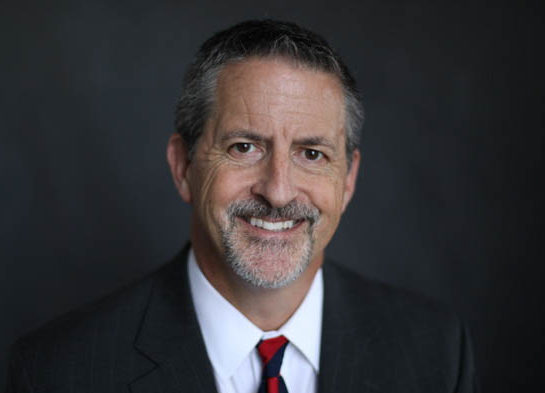 Thomas More Buckley represents businesses in complex commercial litigation matters, including construction defect, construction injury and death, and the defense of professional liability and licensing board actions faced by architects, engineers, real estate brokers, dental practitioners, pharmacists, and other professionals. His practice also entails representing clients against catastrophic personal injury and death claims, unfair trade practice claims, and a wide variety of business and contractual disputes, including employment discrimination, wrongful termination, and disputes related to business dissolution. With an intimate understanding of business operations across numerous industries backed by decades of complex litigation experience, Tom also acts as a trusted legal counselor to a wide variety of businesses and professional practitioners, advising on matters such as LLC and corporate formation, contract preparation and negotiation, and the creation of safety programs and employee handbooks.
Tom is actively involved in professional organizations such as the International Association of Defense Counsel (IADC), the Association of Defense Trial Attorneys (ADTA), and the North Carolina Association of Defense Attorneys, among others. He also currently serves on the Board of the Metals Center Services Institute's Southeast Chapter. Widely recognized among colleagues and industry leaders locally, regionally, and nationally, Tom's honors include an AV Preeminent Martindale-Hubbell rating as well as regular placement on lists such as The Best Lawyers in America, North Carolina Super Lawyers, and the Business North Caroline Magazine Legal Elite.
Experience Highlights
Goins v. Time Warner Cable, North Carolina Court of Appeals (2018): The court granted a new trial on the grounds that sudden emergency instruction was improperly given.
Lancaster v. Harold K. Jordan and Company, Inc., 776 SE2d 345 (2015): The court upheld summary judgment by the North Carolina Business Court on the grounds of collateral estoppel, holding that the Lancasters were bound by prior arbitration findings because they controlled the litigation, maintained a financial stake in its outcome, and had notice of it.
Cantillana v. Five Oaks Homeowners Association (2012): The court upheld a 12(b)(6) motion to dismiss a complaint by a homeowner that sought injunctive relief preventing the association from imposing fines for failure to comply with architectural guidelines. The court found that the trial court was correct in dismissing the action, given that the association's guidelines provided the requisite authority to impose fines to enforce those guidelines.
Harris v. Barefoot, 704 SE2d 282 (2010): The court upheld summary judgment in a dog bite case on the grounds that the plaintiffs had failed to project evidence that the dog had a vicious propensity, and further that the defendant had reason to know of a vicious propensity. The court noted that the plaintiff's attempt to establish a vicious propensity of the breed based on a Wikipedia article was not persuasive.
Haynes v. B&B Realty Group, 663 SE2d 691 (2006): The court upheld summary judgment of claims of a profit sharing agreement breach and unfair trade practice. The court held that because the profit sharing had not vested at the time of the relationship's termination, there was no breach of contract, and further that the plaintiff's past services for the company could not constitute legal consideration for any transfer of ownership.
Honors & Awards
Martindale-Hubbell Peer Review Rating: AV Preeminent
The Best Lawyers in America
Commercial Litigation, 2013–19
Insurance Law, 2013–19
North Carolina Super Lawyers, 2010¬–19
Business North Carolina Magazine Legal Elite, 2009–18