Esther F. Omoloyin
Partner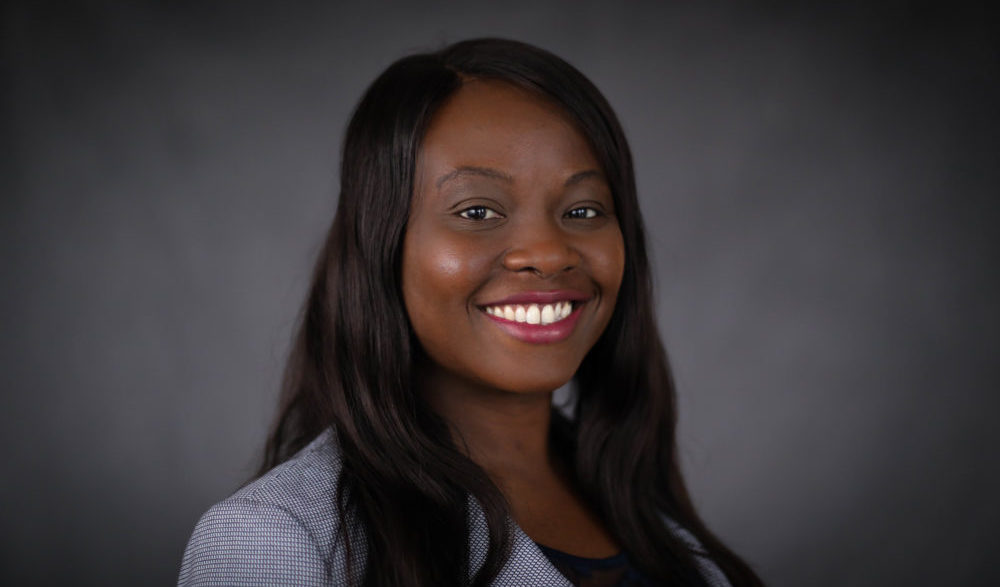 Esther F. Omoloyin heads Goldberg Segalla's workers' compensation practice throughout New Jersey. She has a proven track record handling and litigating matters in every workers' compensation vicinage in the state, including through trial, and she has successfully investigated and litigated numerous workers' compensation fraud claims. Esther represents national companies, insurance carriers, third-party administrators, self-insured companies, municipalities, and boards of education in matters involving the full range of worksite accident and occupational disease claims.
Esther is part of the Goldberg Segalla team that takes a holistic approach to defending workers' compensation claims. The team's practice model, in which each file stays with the same attorney through the entire litigation process, is crafted to maximize consistency, efficiency, and long-term savings for clients beyond the closure of the immediate matter. Esther is the author of Goldberg Segalla's New Jersey Workers' Compensation Manual for Employers and Carriers, and she is pleased to provide a copy upon request.
Esther is a member of the Diversity Task Force, which strives to conceptualize and implement diversity-focused programs and give diversity a voice in our decision-making at the highest level. Goldberg Segalla's commitment to diversity is strong, sincere, and a critical component of our firm's mission and culture. The individuals on this task force share the firm's strong commitment to increasing diversity, and they use their unique experiences and backgrounds to support and advance that goal.
Honors & Awards
New Jersey Super Lawyers, Rising Stars, 2015–2021 (Thomson Reuters)
New Jersey Law Journal, New Jersey Trailblazers, 2019
View peer-review methodologies at superlawyers.com. No aspect of this advertisement has been approved by the Supreme Court of New Jersey.